The Matson Group is your strategic partner for optimizing your company's digital growth potential. We handle all things digital, saving you tons of money in staffing and multiple agency contracts. Our approach allows you to focus on your business's core competencies – while leaving the marketing to us.
Every business is different, and we get that. We engage strategically with our clients, filling any gaps necessary and amplifying what they already do great. So to answer the questions we inevitably get, "Yes, we have a proven track record for amazing visual creative, engaging copywriting, targeted SEO, paid search, and unparalleled success optimizing Amazon listings…" You get the point. What really sets us apart, is that our performance-based business model reduces your risk, overhead, and completely aligns our success with your financial success. Not only will you have a great agency working for you, but one that has our collective best interests in mind with every campaign and strategy we employ.
The Matson Group has partnered with dozens of companies that have traditionally sold to wholesale and helped guide them to developing or optimizing their direct-to-consumer channels. This has resulted in substantial top line growth, increased profitability, and substantial risk mitigation.
We used to keep a running tally of how much wine we'd helped companies sell online. We stopped counting around 250 million. Suffice it to say, no one has more experience in all the intricacies of the industry from sourcing, product knowledge, compliance, and – of course – marketing.
Even businesses that once thought they might be immune from digital channels now know that businesses of all types must optimize their digital presence. We help diverse B2B businesses stay top of mind with current customers while constantly gaining new prospects.
Getting ecommerce right is crucial to almost every retail business today. Despite the fact that the lion's share of revenue growth in the retail sector over the past 20 years has been digital, most brands are still drastically underinvested.
Our most powerful asset is our team. They're a group of highly motivated, ultra intelligent, and extremely dedicated people. Read more about them here.
"I love taking my background in e-commerce startups and physics and using those experiences to partner with our clients to strategically grow both our companies."
Since our success is completely tied to your success – there's almost no digital channel we don't touch. However, here's a sampling of services we provide for almost every client.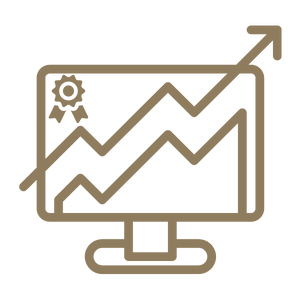 SEO
SEO can transform your business and unlike many marketing channels, the effects can be felt for years.
Paid Search
Paid search is crucial as it's targeting your potential buyers when purchase intent is the highest.
SOCIAL MEDIA
Love it or hate it, most of your customers and clients are all over it and it can be a very valuable tool.
WEB ANALYTICS & ANALYSIS
If you want to optimize it, you have to measure it. Our analytics team will slice your data in intriguing ways.
WebSite Design
This is where your brand messaging begins and likely ends. Almost every buyer will visit your homepage.
Email Marketing
It's still the most cost effective marketing strategy in the world and is must-have in every single industry.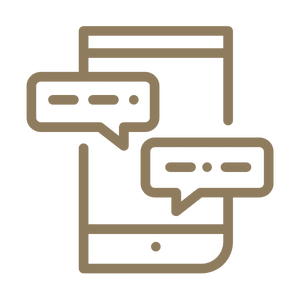 TEXT & MOBILE MARKETING
Do your clients have smart phones? There are more mobile phones in the world than toothbrushes, so probably.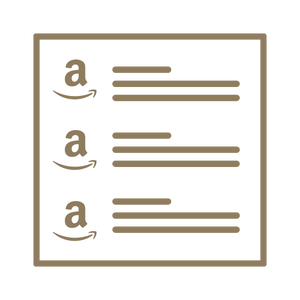 AMAZON LISTING OPTIMIZATION
Almost 60% of ecommerce sales in the US were on Amazon. And now they have B2B. We should do that.