We know every business is unique. That's why one-size-fits-all solutions never work. When you have goals to reach, you need a strategic partner who is going to approach digital marketing efforts from your perspective. At The Matson Group, your goals become our goals, and we craft a strategy that works for your business. Our team of digital experts knows all the tricks of the trade–including email marketing, web design, social media, and more–inside and out. Once we craft a strategy specific to your business, we handle the day-to-day production, campaign management, data analysis, and real-time optimization so that you don't have to. We're a small but diverse group of marketing gurus who've built relationships with an equally diverse group of clients over the years, from manufacturing to wine and spirits. If you've got a unique business with lofty goals (and we know you do), let's chat. We'll show you how you can get there–and beyond.
We make sure we're well-versed in just about every digital channel out there so that we can craft robust strategies tailored to your goals. Here's a sampling of the "greatest hits" we recommend for nearly every client.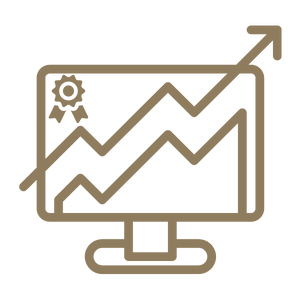 SEO
Make it easy for customers to find your business. A solid SEO strategy can set your website up for success for years to come.
WebSite Design
Every customer will visit your website at some point, so brand messaging and user experience are of the utmost importance.
Paid Search
Reach customers when they're in the shopping mindset by targeting ads to highly relevant searches.
Email Marketing
Email is still the most cost-effective way to reach your audience. We handle creation, deployment, and performance analysis of each one.
SOCIAL MEDIA
Love it or hate it, most of your customers and clients are all over it and it can be a very valuable tool.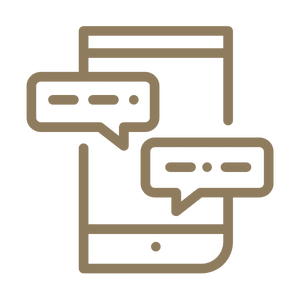 TEXT & MOBILE MARKETING
Fun fact: There are more mobile phones in the world than toothbrushes, so it's a pretty safe bet for reaching your target customer.
WEB ANALYTICS & ANALYSIS
We can help you sort through the data from your digital campaigns to gain real, actionable insights to further your goals.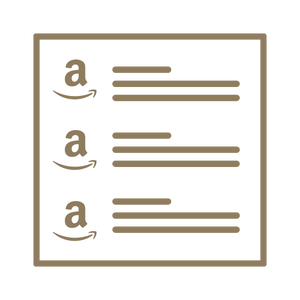 AMAZON LISTING OPTIMIZATION
This is where your customers are researching and buying products–and where it's more important than ever that you capture their attention.
Our most powerful asset is our team. They're a group of highly motivated, ultra intelligent, and extremely dedicated people. Read more about them here.
"I love taking my background in e-commerce startups and physics and using those experiences to partner with our clients to strategically grow both our companies."
Our clients span different industries, different target audiences, and different goals. What do they all have in common? Trusting our team of digital marketers to get to know their businesses and adapt our expertise to their unique needs.
The Matson Group has partnered with dozens of companies that have traditionally sold to wholesale and helped guide them to developing or optimizing their direct-to-consumer channels. This has resulted in substantial top line growth, increased profitability, and substantial risk mitigation.
We used to keep a running tally of how much wine we'd helped companies sell online. We stopped counting around 250 million. Suffice it to say, no one has more experience in all the intricacies of the industry from sourcing, product knowledge, compliance, and – of course – marketing.
Getting ecommerce right is crucial to almost every retail business today. Despite the fact that the lion's share of revenue growth in the retail sector over the past 20 years has been digital, most brands are still drastically underinvested.